All professionals at Grace Dental maintain the highest levels of accreditation and pursue ongoing education to stay abreast of the latest trends in the medical field. Read on to learn more about our staff's experience and training.
Dr. Stodola - "WHAT REALLY MAKES US UNIQUE IS our staff! They were chosen not only for their clinical expertise, but also for their sincere compassion, caring personalities, and integrity."
WHEN A PATIENT WALKS INTO OUR OFFICE THEY CAN EXPECT to be treated with genuine kindness and respect.
---
Monique - RDA
Dental Assistant
Monique is one of Dr. Stodola's chairside assistants. Monique will be glad to answer your questions. She will greet you with her beautiful smile and gentle voice.
Melissa - RDA
Dental Assistant
Has been a Dental Assistant since 2004. Melissa loves spending time with her husband Cory and their 3 children. In the Summer months you will find the whole family on the water enjoying boating and water skiing.
Cindy
Office Manager
Cindy is your main contact for the office. With her 10 years of dental experience, she will be happy to help you schedule your appointments and answer your insurance and account questions.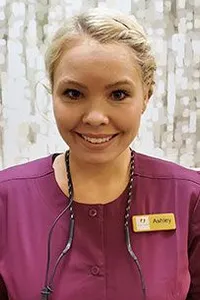 Ashley - RDH
Registered Dental Hygienist
Ashley has been working in the dental field for 14 years providing both therapeutic and preventative services to her patients. Oral and total body health is very important to her and she takes great pride in being a healthcare professional. In her free time Ashley enjoys working as a hairstylist and spending family time with her 3 daughters and husband.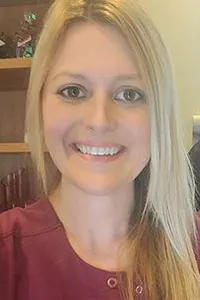 Sara - RDH
Registered Dental Hygienist
Sara has been a hygienist since 2016 and was a dental assistant prior to that where she worked at the U of M. She loves to learn and implement the newest technologies. She enjoys educating her patients and help them have the best oral hygiene. When not working, Sara and her husband love to go on hikes with their dogs.